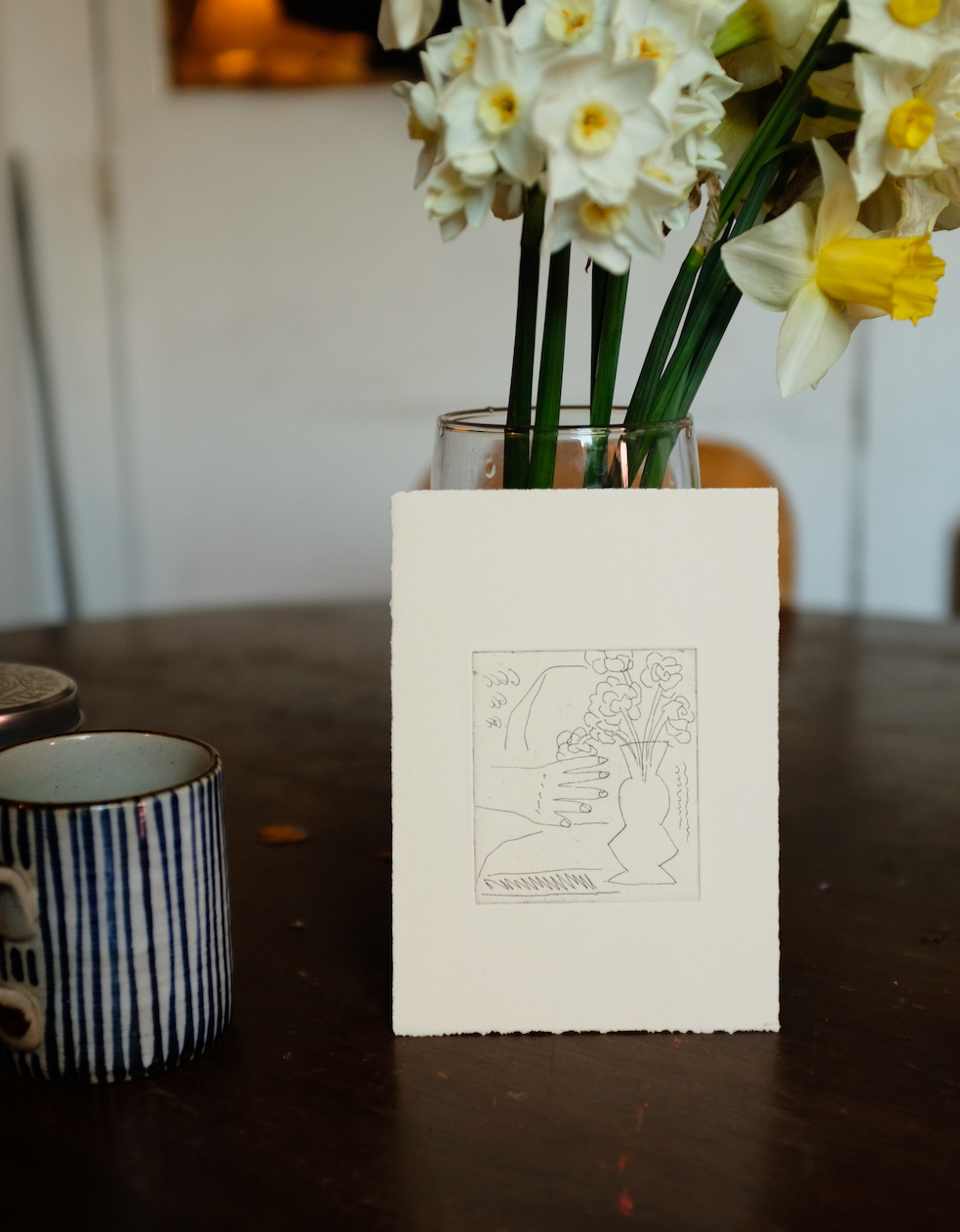 Hand with flower vase

Etching (intaglio print) on Fabriano off white printing paper.

10,5 x 13,5 cm
(sizes vary very slightly throughout the edition)

Hand printed. Due to the hand printed process, each print may have slight differences in levels inking or in size.

Limited edition of 15




All prints are signed, and shipped in a hard enveloppe with tracking number.