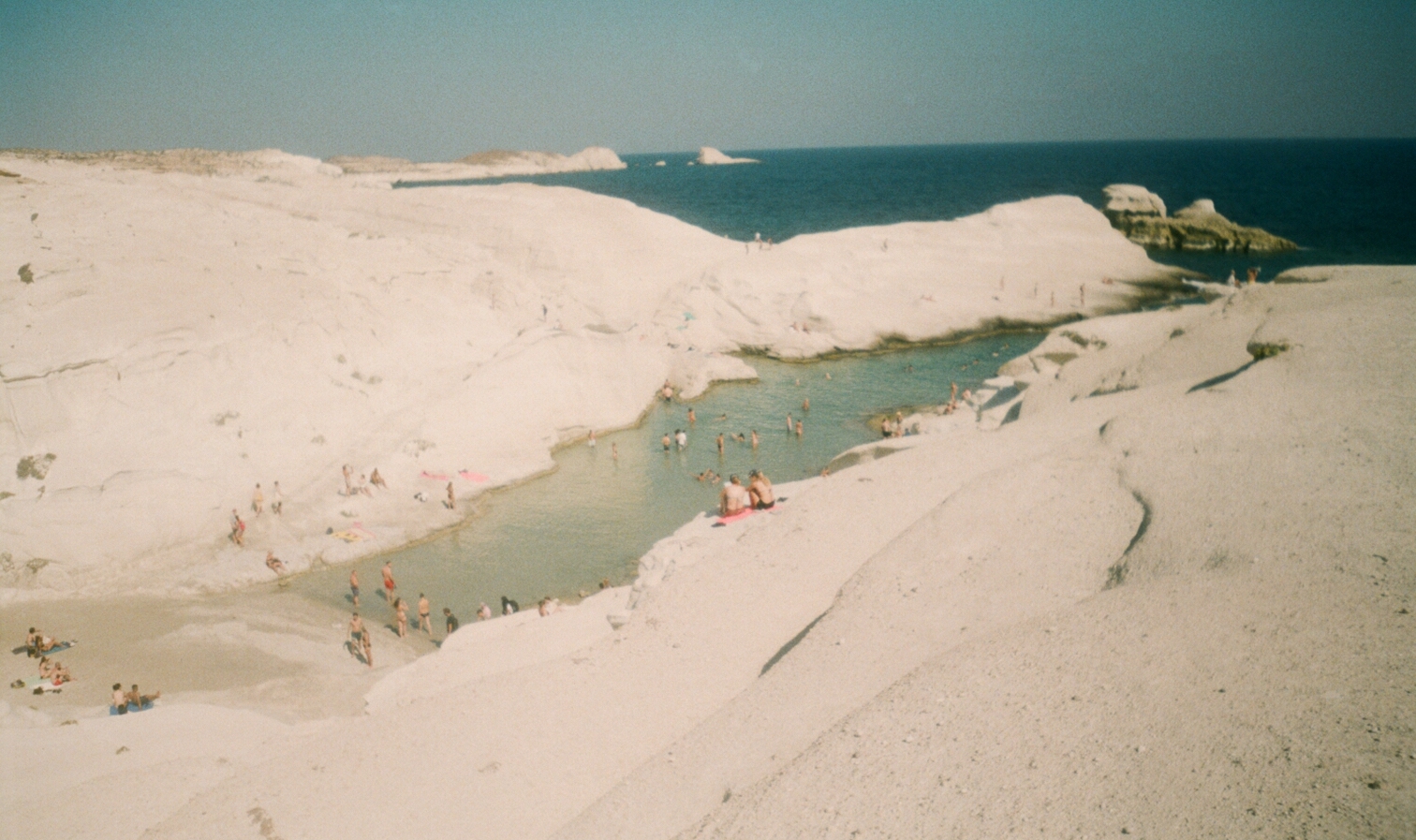 Milos


The beautiful island of Milos is part of the Cyclades in the Aegean Sea, accessible from Piraeus, Athens.
Original home of the famous Venus de Milo, it is truly imbued with romance and retains something of a wilderness from another time.
Sarakinoko's milky blue water and white, lunar volcanic landscape , Firiplaka with crystal clear water on pink to reddish hued rock formations, and tucked away Tsigrado.
The sweetest village of Mandrakia -with it's small cove of syrmatas, traditional fishermen's homes - and a single restaurant, Medusa, perched above the port. Klima at golden hour, another small fishing village with a row of colorful syrmatas and restaurant with views over the harbor.
Dotted throughout the island, small whitewashed and blue orthodox churches, welcoming people and spots to watch the sunset.